Viviane Esders created the Prix Viviane Esders after more than forty years in the art market as a gallery owner, photography expert and collector.
Consisting of 60,000 euros, this unique prize will be awarded each year to a professional European photographer over the age of sixty: to reward the work of an independent photographer who is still active, whose career, the extent and the quality, deserves more recognition or bringing to the fore in the history of photography.
A jury consisting of five personalities linked to the art world will select the winner with Viviane Esders among five nominated photographers. The exceptional grant is intended to celebrate the continuity of a career and encourage sharing. Part of this grant, 10,000 euros, must be used by the winner to contribute to producing a book.
The Prix Viviane Esders aims to highlight the vision and itinerary of a life, that of photographers, authors whose medium has tirelessly animated Viviane Esders' career since the 1980s. This prize reflects the coming together of two complementary and inseparable life paths, that of its founder, dedicated to understanding, loving and exhibiting photographers, and that of a photographer, dedicated to creation in the hope of creating a work of art.
The Prix Viviane Esders falls within the framework of programmes developed by the endowment fund created by Viviane Esders. As a continuation of a passionate, independent and committed life path, the purpose of this endowment fund is to continue the contribution of its founder to photography, to bring to life a collection of nearly 600 pieces, most of which are the result of singular encounters, and to extend the initiatives of transmission and sharing around a love of photography that Viviane Esders promotes.
Viviane Esders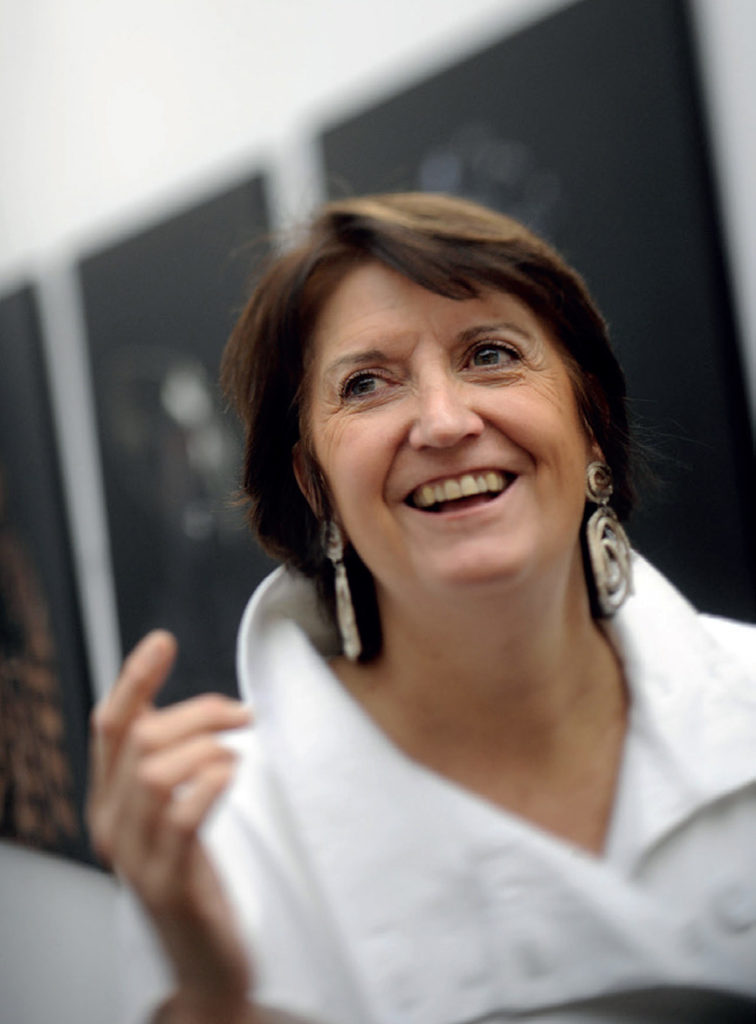 In 1976, after graduating from HEC, Viviane Esders flew to New York. As part of the United States Bicentennial mission, she worked with Roy Liechtenstein, Robert Rauschenberg and Tom Wesselmann. She met Andy Warhol, who had lived in her mother's flat in Paris, and became part of the Factory, where she met Robert Mapplethorpe.
The emergence of photography galleries in New York encouraged her to open a space dedicated to this art form in Paris. In the 1980s and 1990s, she exhibited international photographers such as Sabine Weiss, William Wegman, Sandy Skoglund, Luigi Ghirri, Gabriele Basilico, Lisette Model and Arno Rafael Minkkinen for the first time in Paris. At the same time, she curated exhibitions such as Le Ruban photographique de la Révolution française, Grande Halle de la Villette, 1989; L'Hommage à Roland Barthes, Mois de la Photo, 1990; Expériences photographiques russes, Mois de la Photo, 1992.
At the request of auctioneers, in particular Pierre Cornette de Saint-Cyr and Jacques Tajan, she set up her appraisal firm to organise auctions and appraise private and institutional collections.
Viviane Esders has published three books on photographic portraiture: À la Recherche du Père, Paris Audiovisuel, 1992; Nos Mères, Éditions de La Martinière, 1997 and La Photo du Président, Hazan, 2002, the same year the Chevalier de l'Ordre des Arts et des Lettres (Knight of the Order of Arts and Letters) was awarded to her.
In order to continue to affirm her commitment and pass on her passion to a wider public, Viviane Esders is now creating an endowment fund and launching the Viviane Esders Prize. At the same time, her collection, one of the most important in Europe, will be revealed to the public in a vast programme of exhibitions.