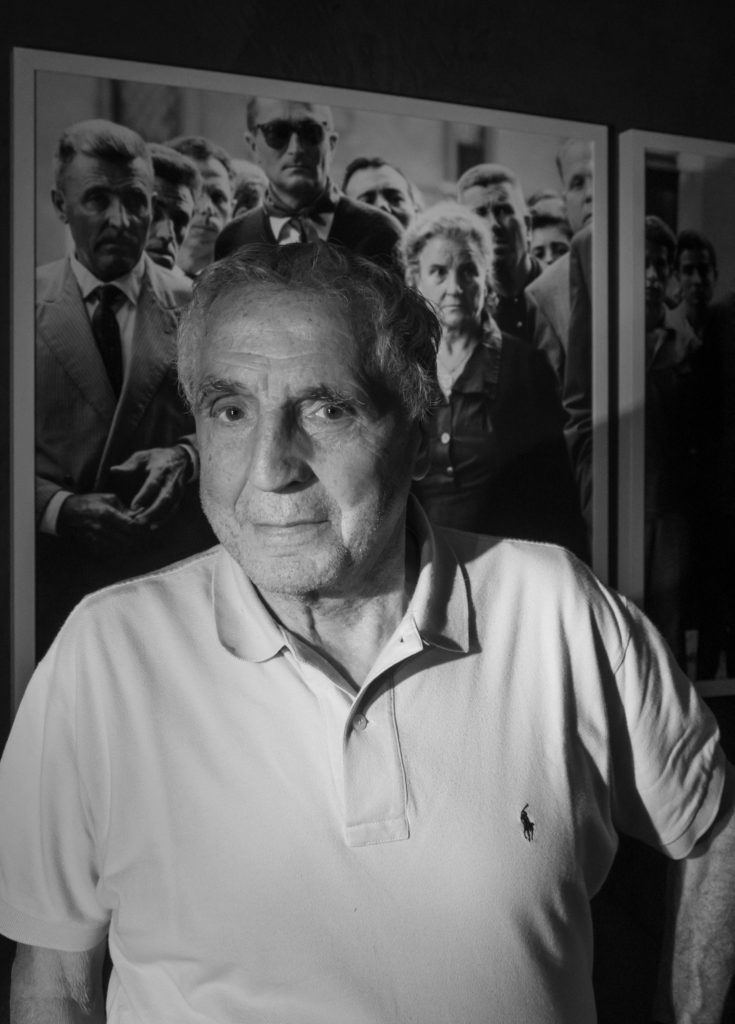 What have you chosen to present for the Prix Viviane Esders?
I have chosen three bodies of work that best represent my approach from the mid-1960s to today: "C'era Togliatti", "America" and "Atri", all linked by a common thread, my interest in the human and the psychology of the masses. 
What do you intend to do with this €60,000 endowment?
I am incredibly grateful to be the first recipient of this award. I will publish a book with several series about my career, connecting them and creating an open dialogue. We will also continue to digitize the archive and my greatest wish is to return to the United States with the challenge of shooting the country again.
How would you like to present your background?
I was born in Atri, Abruzzo, and as my father was a photographer. I was attracted to the darkroom from childhood. Later, when we moved to Tuscany, I started working and while my father and brother were busy in the studio, I was always going out to document outside events. I then freelanced for magazines, for unions and for the city of Pistoia. In my personal research, I focused on demonstrations, political meetings and workers. In the mid-1960s, I won a travel grant to the United States with an image of May Day in Pistoia. My work on the United States, was then exhibited at the Torre Pirelli in Milan. In the 70's I decided to concentrate on my business activity in Piazza del Duomo in Florence, where I ran a camera store, with photographic equipment and a developing and printing service. I ended up focusing on a long-term project in Atri, my home town.
What about the Viviane Esders Award?
I admire Viviane Esders for her generosity and courage to invest in a prize for an older, often forgotten generation of lesser-known photographers who have the chance to be seen and develop their work. This makes her a patron of the arts and I feel so lucky and honored to have been chosen, to finally get recognition for my work, at the age of 85, and through her the possibility of a future. 
Show Biography



Portfolio

Era Togliatti, 1964

Era Togliatti, 1964

Era Togliatti, 1964

Era Togliatti, 1964

Era Togliatti, 1964

Era Togliatti, 1964

Era Togliatti, 1964

Era Togliatti, 1964

Era Togliatti, 1964

Boston, Marines, 1966

New York, fashion students, 1966

Buffalo, Boys, 1966

Buffalo, 700club, 1966

America, New York, nurses outfitters, 1966

Washington DC, two girls in a car, 1967

America,Dallas, Jewelry, 1967

America, Chicago, Ballon, 1967

America, New York, Cartier, 1967

La psicologia della folla

America, Washington, Boulevard, 1969